Nonprofit Solutions
I won't just show you how to raise more money, I'll walk with you step by step to unlock the full potential for your nonprofit organization.
I can be your partner in success, whether you need hands-on help with your fundraising, an unbiased 360 review of your organization's systems and practices, or you want to consider a merger with another nonprofit organization.
Don't ask what the world needs. Ask what makes you come alive and do it. Because what the world needs is people who have come alive."

Howard Thruman
How to Turn Around Your Non-Profit with Barbara Gallen
Listen on the Beauty of Conflict Podcast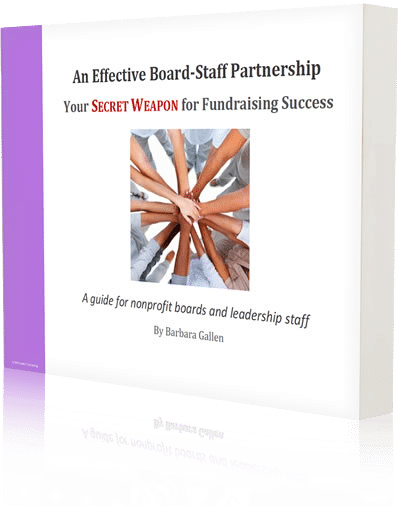 Download My Free E-Book
You can begin applying my expertise right now-download my Free ebook.  An Effective Board-Staff Partnership: Your Secret Weapon for Fundraising Success.